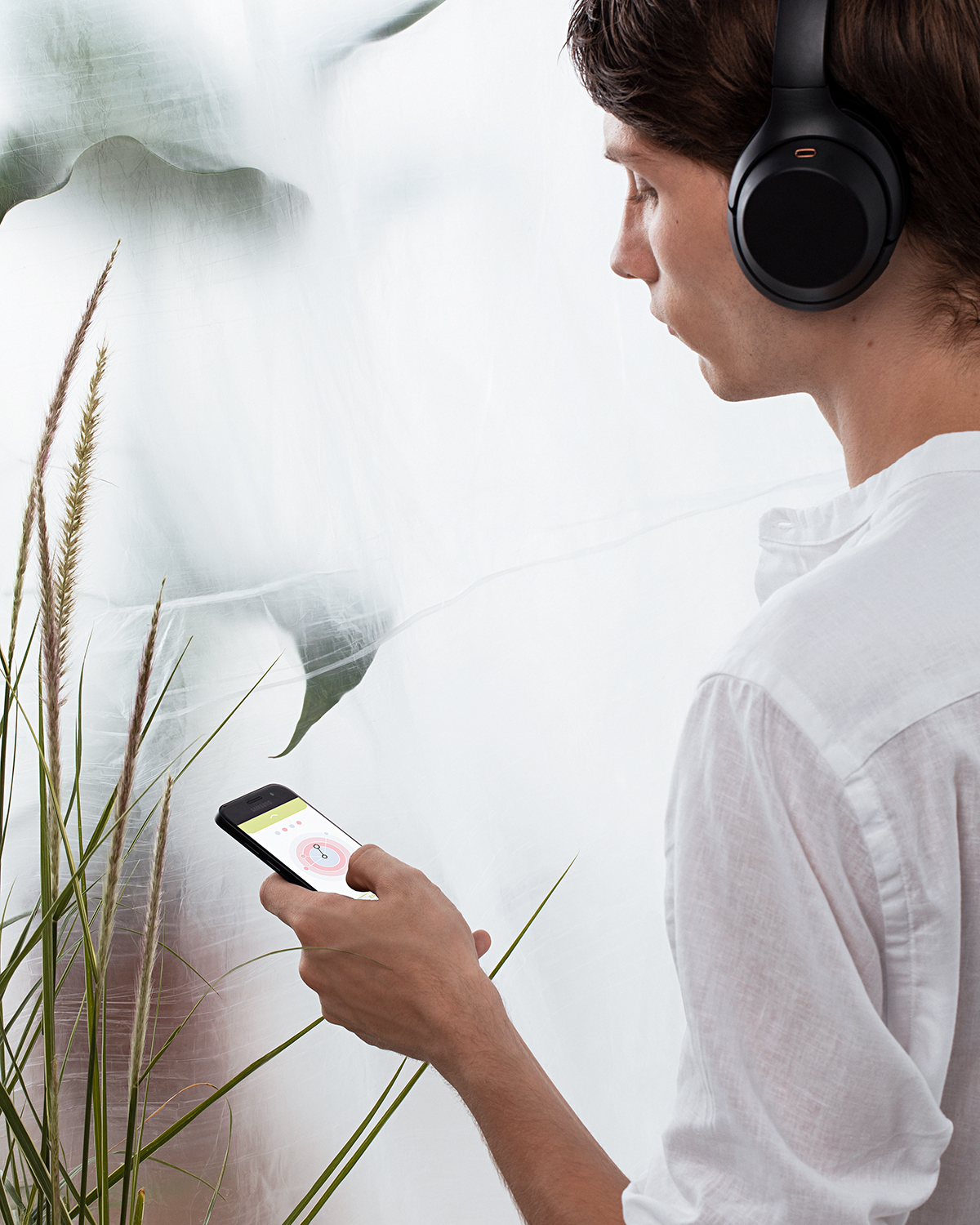 The Meditation Robotics research project investigated how to define to what extend a user could be able to interact with an interface during a multimodal meditative experience. In this context, it aimed to specify the most suitable medium and type of interface according to the meditation expertise of the user, as well as other factors such as age or technologic ease.
A multimodal device should adapt to user's sensations and feelings, furthermore in the specific context of meditation where the user is in a distinctive state that must avoid any unnecessary distraction.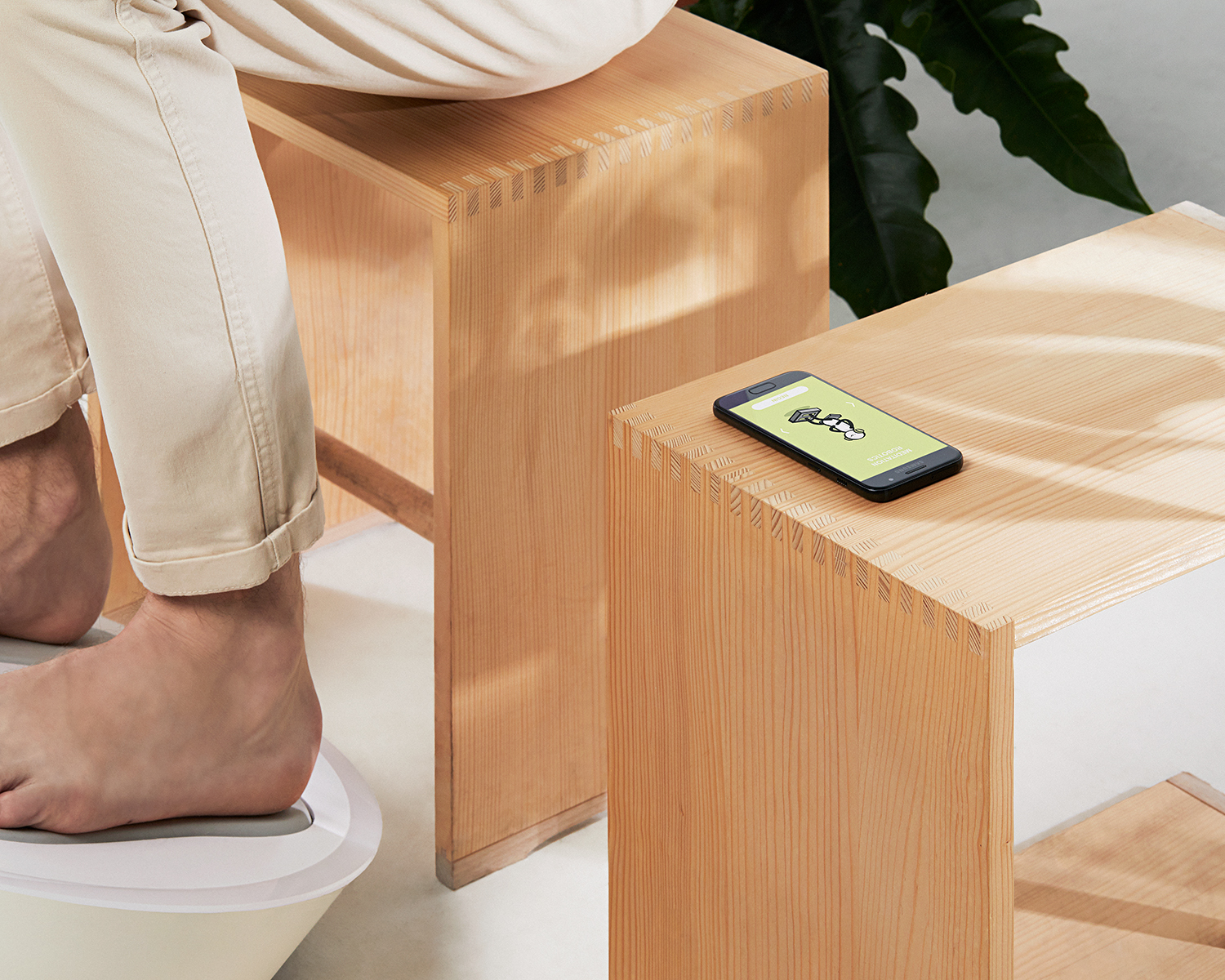 The project ran in two phases.
In Phase 1, I developed and tested several user scenarios with various fidelities of user interface prototypes, both digital and analogical.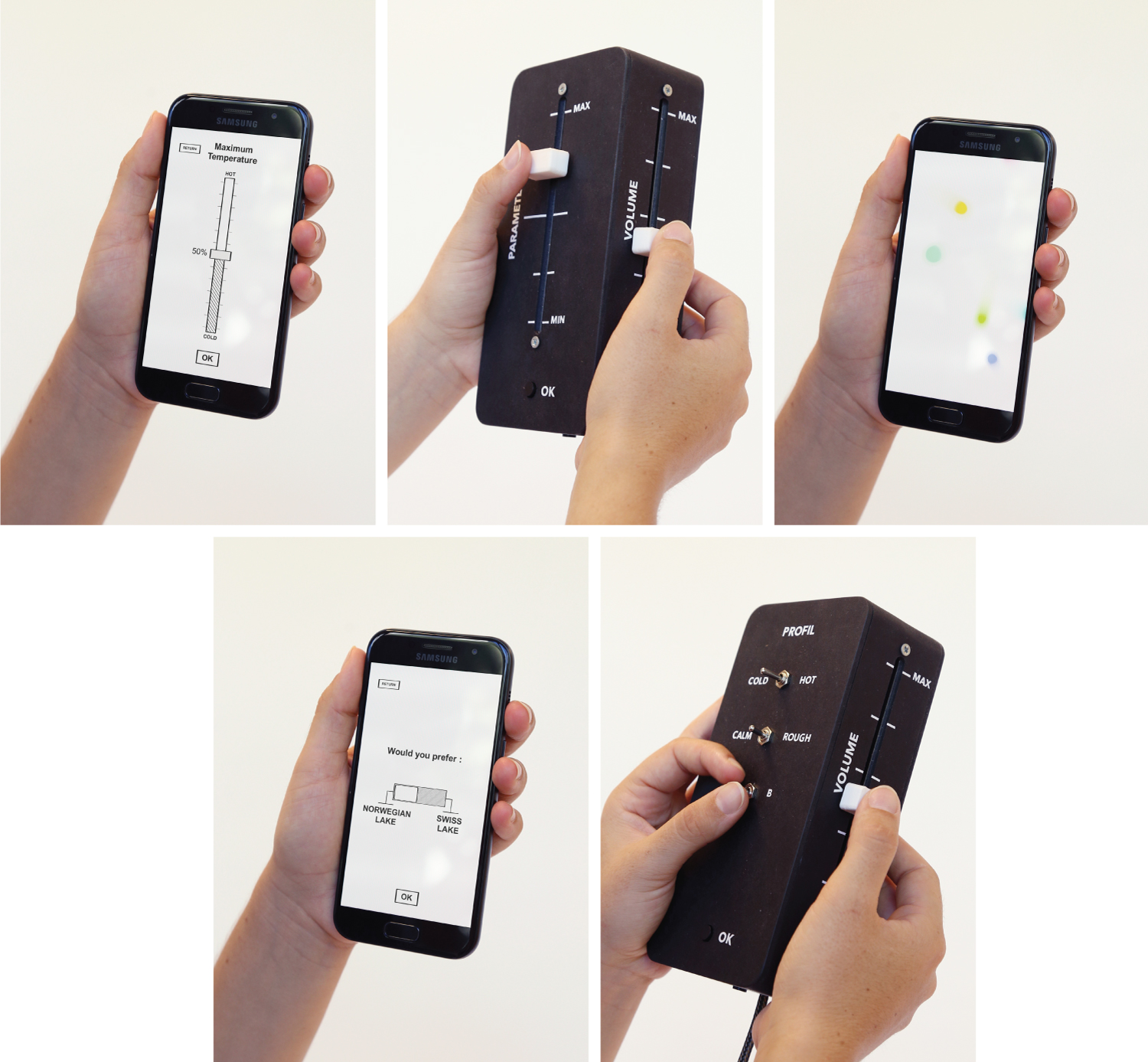 During the second phase, I developed a smartphone application based on the first learnings, combining pragmatic and hedonic scenarios. In order to evaluate both user interface (UI) and user experience (UX), I conducted two summative studies. First, I asked 29 participants to evaluate the application usability and aesthetic in an online study. I then conducted a final summative evaluation with 21 participants interacting with the application and the haptic device. Results showed that users clearly preferred a digital interface over an analogic, for it allows a more comprehensible and effective experience.
In addition, the evaluations showed that the hedonic or pragmatic preferences depends of both the experience of a user and her/his age, an older user with more experience being more attracted by a hedonic scenario.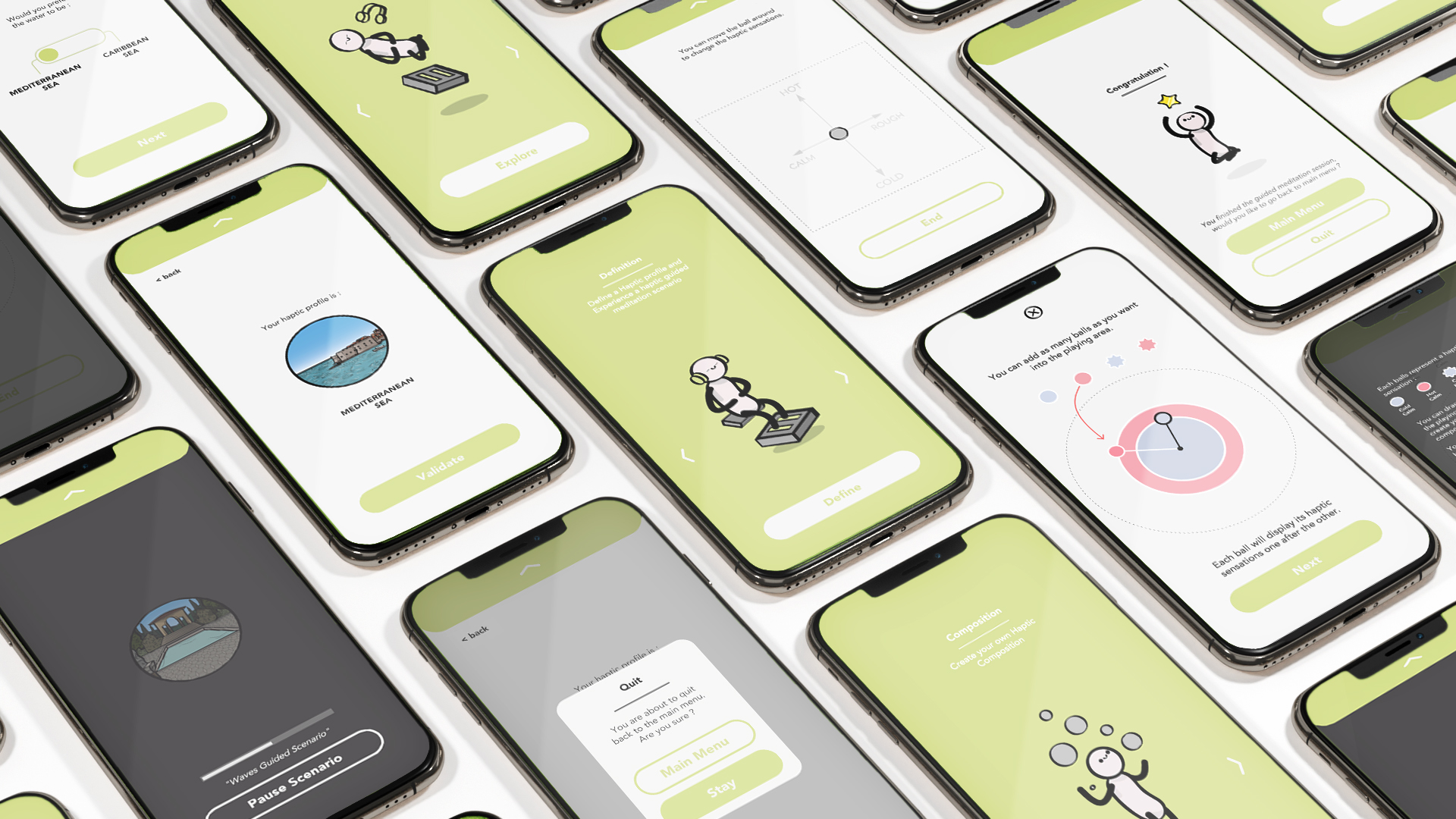 Illustration 3D: Yoann Douillet
You can try the application using the webGL build bellow. Please note that the full interest of the application is to control the haptic device. The WebGL build might unfortunately not working on mobile device. Full research document is available on request.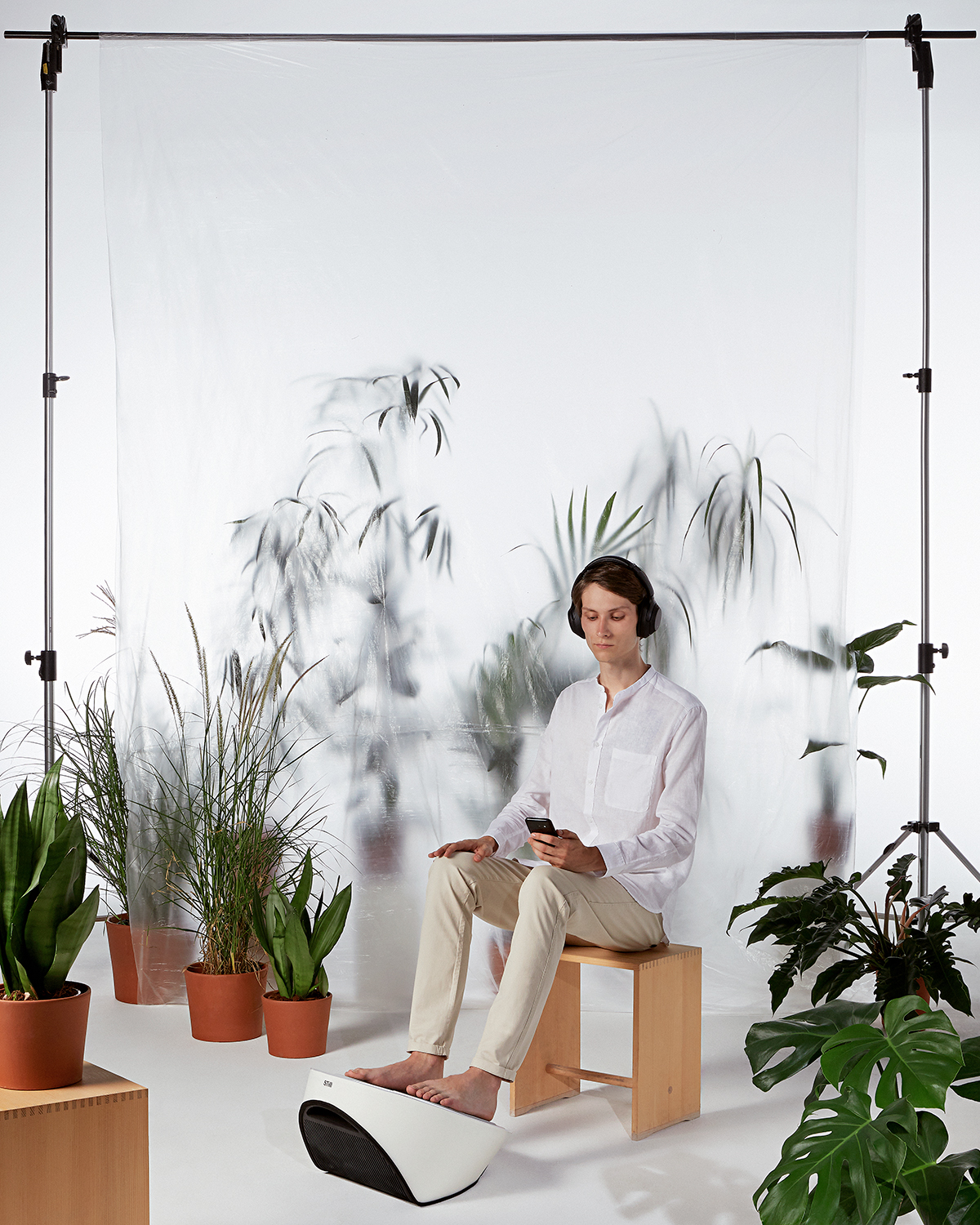 Meditation Robotics
A Multimodal Guided Meditation experience
Date
Client
Metaphysiks
EPFL Laboratory of Cognitive Neuroscience
Made with