Democrapcy
Don't worry, it can only get better
Designed in 2016 for the Chancellerie d'État – République et canton de Genève,  in order to make youth and Swiss aware of the democratic process importance, Democrapcy is a satirical board game that parodies the modern democratic system and explores its citizens roles and responsibilities as players vote to improve their standing or disadvantage others.
It combines collaborative and competitive elements as players must cooperate to advance but ultimately there can only be one winner.
To advance in the game, players roll the dice and act accordingly to the active rules and tile types. The first player who reaches the end tile wins the game.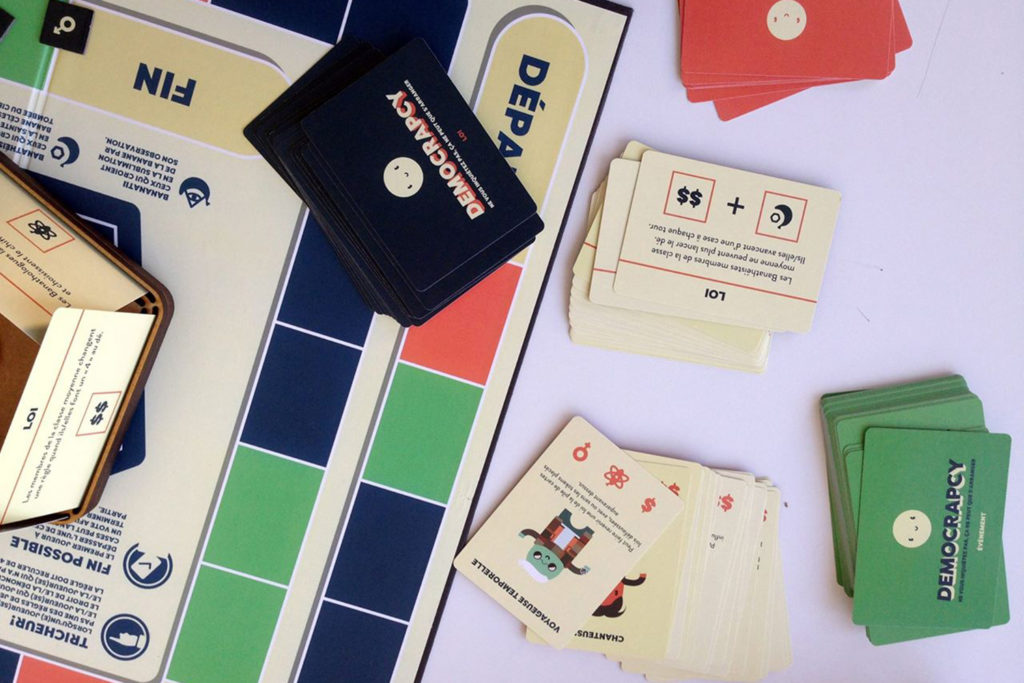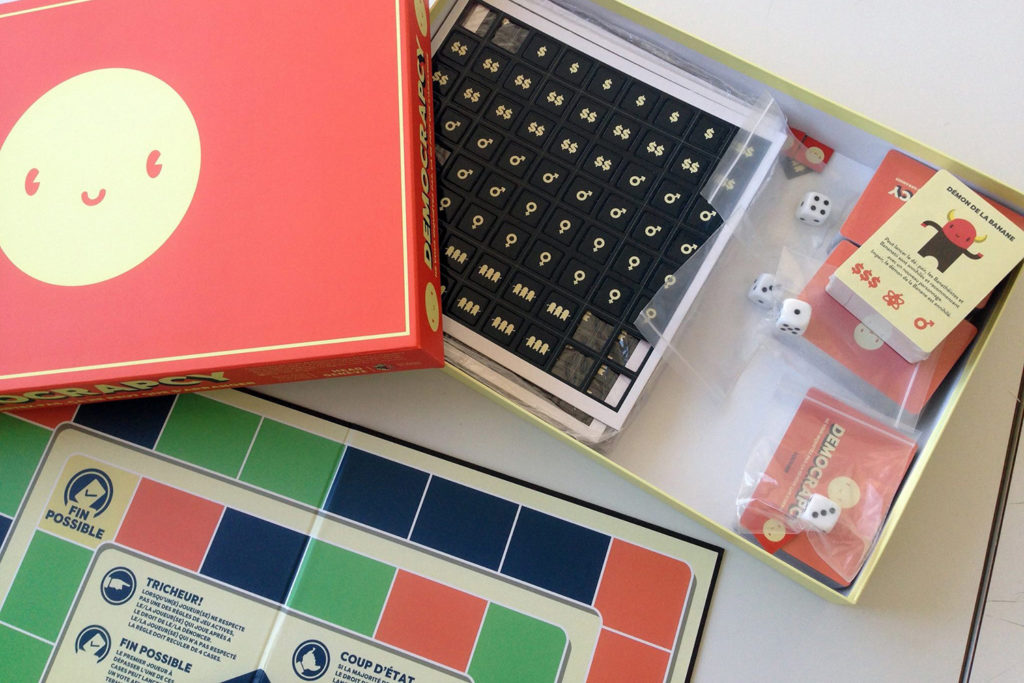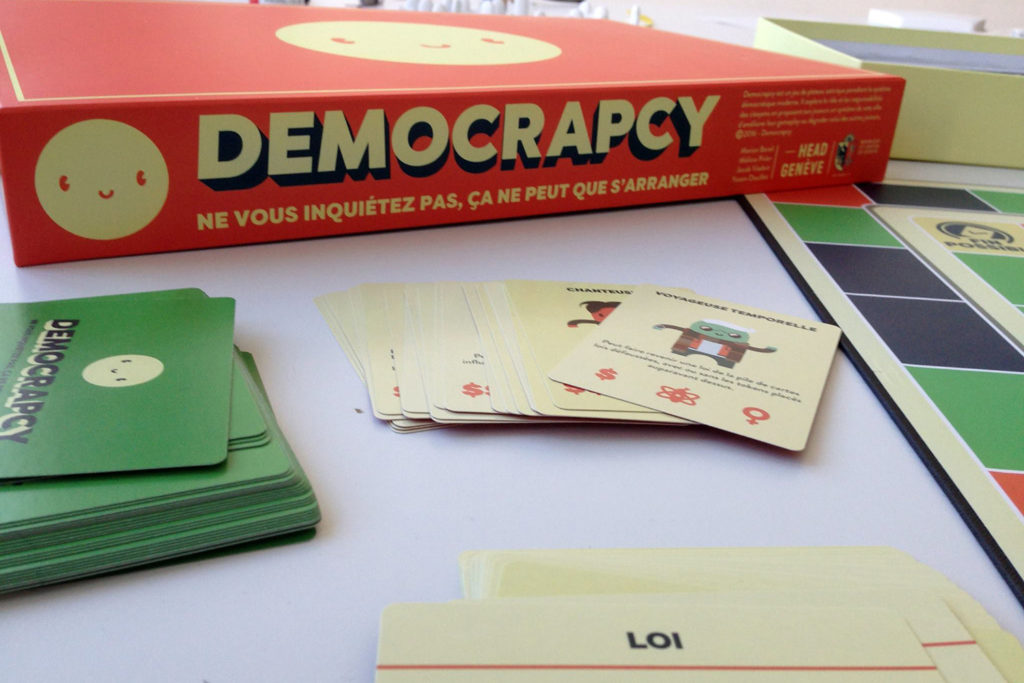 Authors
Marion Bareil +
Yoann Douillet
Melissa Pisler +
Israel Viadest +
Contributors
Lea Schönfelder
Exhibitions & Festivals
Indie Cade Europe
2017 Independant Game Festival
GSGS'17
2017 Gamification and Serious Game Symposium
Design Days
2017 Paris
Salone Ludico
2017 Milano Design Week
Graphik 16
2016 Zurich Graphic Festival
Semaine de la Democratie
2016 Chancellerie de Genève
Festival International des Jeux
2016 Cannes
LIFT
2016 LIFT Geneva, Workshop